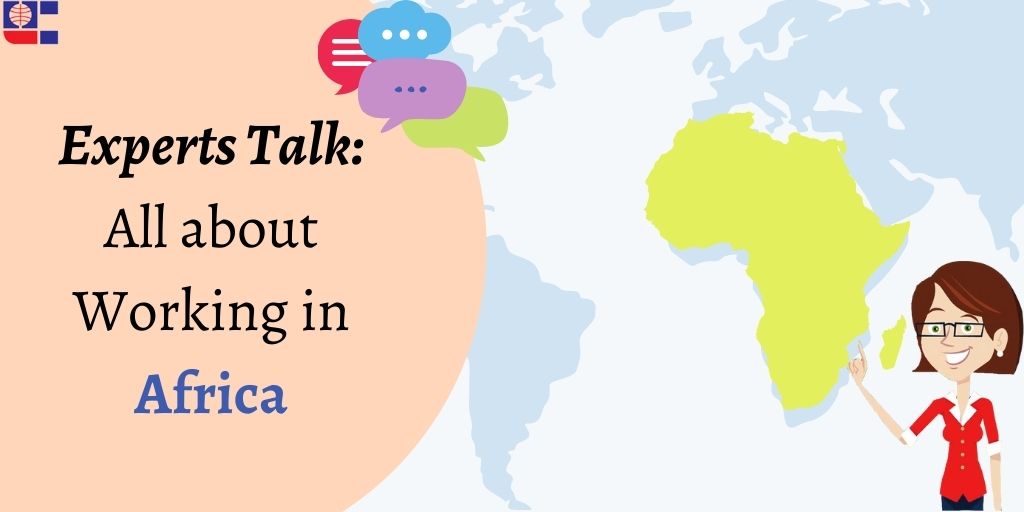 When it comes to working abroad and working in a different culture, there are a whole lot of misconceptions and myths that we carry. On a Mentza discussion on Global Careers hosted by AK Achyut Menon, our recruitment expert from UHR, Nisha Kapoor along with a fellow expert from Africa Tinashe Hove talked about the nitty-gritties of working in the African continent and in the process also dispelled some myths. Below are some key pointers.
So, without further ado let us see what it means to work in the African continent!
Dispelling the Myths:
First things first, Africa is a big continent, with around fifty-four countries, all having a different culture and language. A lot of us think of Africa as a whole country, some even thinking about whole of Africa as South Africa!
Each country has a different set of customs and work culture. The differences can be seen even in the duration of work permits and what each country is seeking to build. We shall take a special look into this aspect later. Continuing on the myths and misconceptions, one more myth that surrounds the African continent is that one perceives it to be a place with poor infrastructure. The countries in Africa have not only great roads but also flyovers crisscrossing. There are rich reservoirs of mineral resources, toll-roads, solar projects to work on. What's more, over the last few decades, many Indian telecom companies have also been making headways into the continent, all in turn building upon the infrastructure.
Now that the image of the African continent is in place, let us take a look at the opportunities one can encounter!
Opportunities and Industries:
Africa is a continent where one can work across the vertical and horizontal levels. Unlike some countries, the hierarchy is a lot more flexible and one can achieve a high post in a relatively less time, provided the right skills and competence. One can directly access the decision-makers, the owners and the managing directors, proving one's mettle and keep growing. Again, differing from some countries, where one often finds oneself departmentalised in hierarchies and waiting for promotions, the African continent provides a large canvas with its flexible systems.
It's a bonus if you are someone who is an expert in the industry and has had experience – African companies put a lot of importance in expertise which can be passed on to through training and experience.
What's more, the warm and friendly nature of the locals, the multicultural workplace environment, the salaries in US dollars for expats, a respect for expertise, experience and competence, all this makes a wonderful experience. There have been candidates who were so happy working there that they wanted to keep extending their contracts!
Let us take a look at some more peculiarities exclusive to the African continent.
More About Africa:
From manufacturing, IT and non-IT, engineering, the African industrial landscape has a lot to offer. There has been a push towards the entrepreneurial spirit what with one of the youngest set of populations now seen in the continent with an economy for the future. Jobs are being created by emerging as well as established businesses and micro-businesses, all looking to develop further.
Students who are studying in the various African countries have an even greater advantage here- they can interact with their lecturers and other professionals, start networking and create a job for themselves even before a need for the job arises! The older, experienced candidates obviously have their expertise and digital networks to bank on.
Each country in the African continent has a certain need for further development- a Google search for the work-seekers permit would give us a list of the skills each country is on a lookout for. Coupled with this research about what expertise is needed particularly, and a visit to explore the culture and the place should help the individual looking to work in Africa get a sense of what it would be like living and working in this environment. And many happy candidates who were placed as heads-of-department at many of the industries in the African continent, now having risen to GM/MD levels would have a lot to talk about the importance of getting the right consultation!