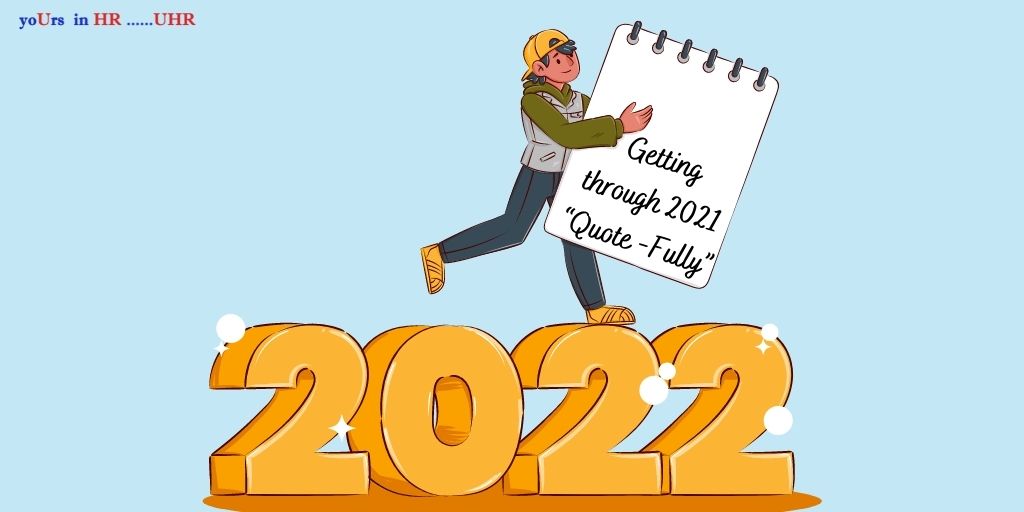 2021 continued to be the rollercoaster year that demanded adaptability, flexibility and an anti-fragile mindset. Hybridity became the buzzword, a reality we continue to live through in various capacities. The quality of resilience, along with the mindset of balancing between letting things be and taking up charge got most of us through this year of improvising and adapting.
There are also some quotes which we are sure got us through. And we are sure they would resonate with our readers too. The thing with quotes that have endured and still retained their meaningfulness is that they help us put in words what we might be already going through.
So, as we welcome 2022 and say goodbye to 2021, here are some quotes that gave the much-needed anchor to our lives and which shall continue to provide a solid foundation to our thoughts and decisions.
"Start by doing what's necessary, then do what's possible, and suddenly, you are doing the impossible."
Something that was said by a mystic, Francis of Assisi from 10th century still hold true. Continuing on the unpredictability of 2020, we found out that no matter how impossible it felt, just beginning, just taking the first step was enough to get the ideas rolling, to get the seemingly impossible done. Going back to the office after 2020 in the uncertainty of the hybridity of 2021 sure gave us all some anxiety but we soon figured it out, and what felt like an impossible setup to work with was made to work smoothly by many a organisations and companies.
"If opportunity doesn't knock, build a door."
Surely a fun twist to the adage of opportunities knocking doors given by American entertainer Milton Merle. 2020 put some of us in the fight or flight or just-zoned-out-I-have-no-idea-what-I-am-doing mode. The trials and tribulations of that year led us to a newfound attitude in 2021. Learning from the anxiety of 2020, learning from having to wait on things to progress, some of us would have found a certain courage and attitude to come to this realisation. Realising that life is too unpredictable to just sit and wait for opportunities to knock on our doors, we got up build doors for ourselves. Side projects were turned into full-time businesses, pipe-dreams were turned into realities, thanks to the lessons learned in 2020 that were realised in greater capacity in 2021.
"Remember, no one is stopping you from lighting a lamp in a dark night."
So well put by poet Harivansh Rai Bachhan, this quote surely makes us realise the contagious power of positivity and empathy. In the initial months 0f 2020 when the world was putting up a fight against the harsh realities of the pandemic, it was the power of the individuals who were continuously- and with great intentionality- spreading the light in their own ways which helped everyone get through. From sharing resources to cope, to learn, to help, to being solid pillars of strength to others, we all know or have been these individuals at various points. We understood the power of our shared humanity and how much it means to even simply reflect the light which can light up dark caves.
"The only people who see the whole picture are the ones who step out of the frame."
A quote by writer Salman Rushdie which makes us realise the power of looking at the big picture, it sure is a good anchor to our thoughts when uncertainty takes over. Stepping out of the negative frame of thoughts amidst the chaos of the world is what was needed. It is only when you pause and take a step back that you realise the extent of possibilities.
The year 2021 was sure a time when lessons learnt in 2020 were put into use. These personalities may have given us these quotes long ago, but they sure have helped and will continue to help us grow through what we go through.
Team UHR wishes everyone a very happy, healthy and prosperous 2022!