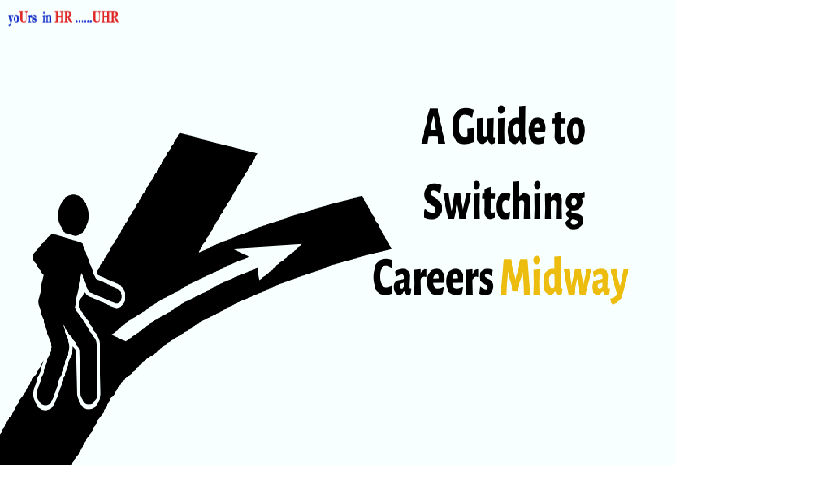 Changing careers once you are not a fresher anymore can be challenging. However, it's also something that is quite doable. As the world changes around us, it is possible that we may reach a realisation that we want to try a different adventure now. Or we may find our true calling much later in our careers. As daunting as it sounds, people have done it and they have done it successfully!
So, what are some things to keep in mind if you are someone planning on a mid-way career change? What can you do and (avoid doing) when you send out your resumes and appear for interviews for 'new' careers?
Highlight your experience:
Yes, even if you feel it is not 'relevant' enough. We have written about this in our article about making your 'irrelevant' experience 'relevant'. Any experience, in any field brings with it certain wisdom, interpersonal skills, tenacity and high problem-solving skills. And not to forget a wide network!
Highlight these through your experience, so no matter how different your 'older' field might be, you can assure the hiring managers that there are enough soft-skills you have accumulated over time to bring enough value to the table.
Show that you have been learning:
Show that you are eager to learn, and have been upskilling. Make sure you have learnt enough about the major waves of change that may have been happening in your 'new' field over the years. Make sure you have a decent idea of any new software, programs, tools that are being used, and mention that in your resume.
You can also attach examples of your personal projects relevant to the new field that you may have been undertaking.
Show how you have been using skills relevant to the new field in your old field already:
This is especially helpful when posed with questions such as 'Have you ever done something like this before?' It is one thing to have the soft-skills, but more urgent skills and competencies may evoke some scepticism from hiring managers and recruiters. How does one overcome that? Hiring managers and recruiters have a major responsibility to hire the right person, so it is quite natural that they may be sceptical about a candidate with little 'actual' experience in the field.
Showing that one has been using the same or similar skills and competencies just in a different setting, using relevant keywords from the job description, and showing one has been upskilling is the key to help the hiring managers and recruiters overcome their scepticism.
However, don't brag too much!
An experienced candidate would be a great fit to the team if they will:
Offer inspiration
Wisdom of experience
Be a strong anchor to the team
However, the candidate who thinks he or she is better than everyone, especially everyone younger to them, and loudly claims to do so might not be very good for the team morale. Someone who doesn't believe in mutual respect and doesn't see their new colleagues as equal sources of learning and shows rigidity of values and perspective is likely to bog the team down.
It's best to take the attitude of wisdom and humility in equal measures.
Don't ask for the moon:
When we talk about wisdom and humility, it also means that the candidate understands the reality of the situation and negotiate according to that. New career means the salary range might be lower compared to your overall experience. The priority should be to listen to that calling and finding the readiness for the new challenge. Of course, money does matter, but it shouldn't be the only thing that governs the decisions.
Changing careers is a leap of faith which requires the right kind of attitude. An attitude that shows humility, a willingness to learn, and confidence in one's value, capabilities and wisdom anchored to reality. Showing that one has been constantly learning, and using a similar skill-set in a different setting, and has accumulated great wisdom and network can help one to make that transition smoothly, and nail that interview for the 'new' career.