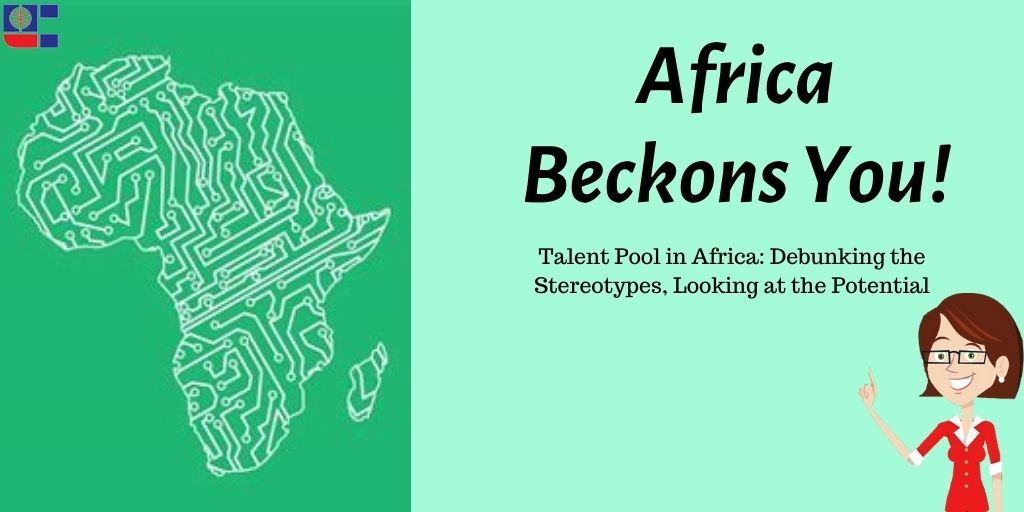 The pandemic era has seen shifts in hiring and employment trends. One saw the rise of online, and later hybrid working. Offices got empty, and the only traffic that increased was the online traffic on platforms like Zoom, Google Meet, Slack and so on. This was the 'new normal' for many months.
Even when the 'old normal' returned to a great extent, with hybrid working, and later a total return to the office, many employees just didn't see the point in going back. What the job seekers sought has changed over these couple of years, and as a result, one has seen changes in hiring and employment trends. We have seen the Great Resignation; we have seen talent shortages; and we have seen standards of job satisfaction go through a shift.
Amidst the talent shortages, and rethinking about careers and employee experiences, Africa as a continent appears to have a great potential in terms of hiring and filling the talent gap, as an article by People Matters puts forth. And as an extension, a great future. These statistics and insights additionally also help us debunk some stereotypical myths about the place. Let us have a look how.
Some Statistics and Some Stereotypes:
A report by the World Bank mentions how the working age population of Africa is likely to grow by 450 million people, or in other words, by 70% by 2035. Investing in this continent is more than likely to help one find an enormous talent pool.
What kind of skills and competencies seem to be emerging here? Before we delve into that in the next point, let us acknowledge that there is this one stereotype about the continent about how the informal sector is dominant. There is more nuance to this: while it is true that some regions of the Sub-Saharan Africa have around 85% of informal workers, and the entire continent in itself has that number at around 83%, this only adds in more opportunity for investment in the talent pool.
Not to forget the diversity within the continent which needs to be considered while looking at such statistics. This takes us to the next point.
Diversity and Digital Revolution:
One major drawback of the stereotype surrounding Africa is that people forget it is a continent with multiple countries and a diverse geography and culture. This awareness about the diversity can be translated into the levels and kinds of skills needed as well- each of the region will require specific kinds of skills. As the article by People Matters mentions, for example, the percentage of digital skills required for specific regions will be different: 50% to 55% jobs in Kenya will require digital skills, whereas that number will be 35% to 45% of jobs in regions like Cote d'Ivoire, Nigeria and Rwanda, and 20 % to 25% in Mozambique. In any case, different regions need different kinds of skills and competencies, and that awareness is necessary, whether one wants to invest in the talent market, or one's future- planning to find a job in the continent.
The momentum to invest in the talent has started- let us see how.
The Momentum:
Keeping in mind the potential in filling the talent gap that the continent offers, many of the well-known companies have started to invest in the continent. As the article cited above gives us the numbers- Microsoft has invested $100 billion to open technology development centre in Kenya and Nigeria. Microsoft has also expanded its operations in Ghana.
Google has also set up an AI lab in Ghana, and has announced that their product development centre will be set up in Kenya. Vodafone has also set up 'Centres of Excellence' in places like Cairo and Alexandria in Egypt, aiming to develop robotics, IoT and AI-based competencies.
It is a continent that has a lot of opportunities to offer. Opportunities to invest in businesses, the talent as well opportunities to invest in one's future. So, check with us, we might have something relevant for you, in Africa!