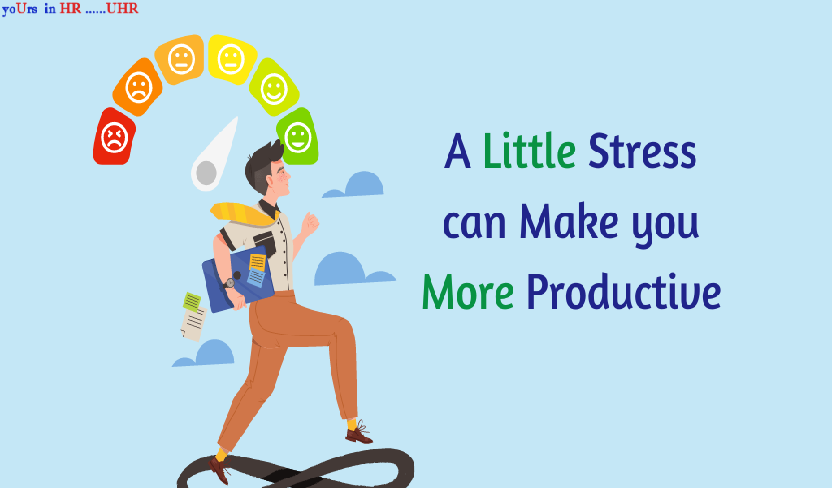 Most of the times we are told about stress and its downfalls. By now we know the kind of risks and diseases that a chronically stressed lifestyle can lead to, thanks to the tons of coverage about how stress is bad. But what if stress could be used in a good way? What if we told you that there's a good kind of stress too. Read on.
Psychology calls it the 'eustress'. Eustress is the kind of a positive stress one feels and something that can propel us to do a job well. How does the good kind of stress help us?
Gives the Push:
The good kind of stress can push us out of procrastination. Often, we do really good work around deadlines because the push of the stress makes us come up with really good workable ideas. We may wonder why we do our best work when there's an outside pressure and the reason is that the outside pressure works as the 'good stress' that makes us get up and do the work needed. Say for example, a little nervousness, just a little, can lead to a good meeting as the nervousness will ensure we try our best, instead of taking it lightly and not giving our best. 
Being stress-free all the time can lead to stagnation:
While we are encouraged to live in a stress-free state and chronic stress should definitely be avoided, living on the other spectrum of absolutely no stress is not only unrealistic but also not very feasible. Some 'tension' is a good thing. Feeling a sense of lack, or feeling a sense that there is more to be achieved is a good thing. It ensures we don't remain stagnant and continue to find ways to move forward. Or think of it this way: things that are just lying around, not looked after, not stressed after gather up dust. That little stress is needed to brush up the dust.
The little inkling of stress that we are not living up to certain expectations, whether our own or someone else's ensures we assess our situation and options. If the little stress compels us to invest in a side business, or that little tension that we may fall behind lets us undertake upskilling tasks, then that little stress, the little tension is a good thing, isn't it?
Being stressed means that we care:
And caring about something is a great quality to have. Again, only if we care about something, whether it is our finances, our career, our family or our personal growth, will we be stressed out about it, and we will take steps to make things better. Or else, it leads to, as we mentioned before, stagnation. The opposite of care is apathy, and apathy not only leads to insensitivity towards our fellow human beings but also a sense of pessimism. 'Why bother about things, they have always been like this' isn't an attitude that can lead to progress, industriousness and the urge to make things better in our own way.
Being stressed is a sign that we care, and instead of running away from the stress, or sweeping it under the carpet all the time, it might lead to something good. Whether it's a push to come up with great ideas, or the push to change one's life for the better, one step at a time.