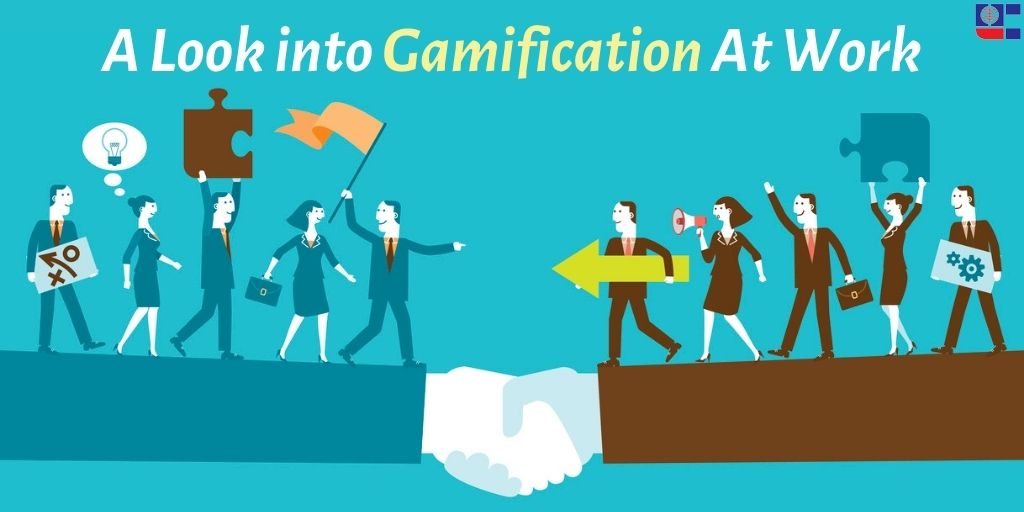 The word 'games' brings to mind indoor board-games, outdoor sports, popular video-games and games we play on our smartphones. We think of competitiveness, leader-boards, high-scores and level ups. How does the thought of 'gamifying' work and workplaces sound like?
Let us delve a bit into what 'gamification' is and how it could turn out in the world of work.
Note that we aren't talking about playing games at work or participating in sports activities that companies often organise as a way for employees to take a break or get to know everyone. We are in a different 'ballgame' when we talk about gamification at work.
A Simple Game:
What is gamification at workplace/business? According to an article by Christina Pavlou on Talentlms.com, "Gamification in the workplace is the use of game techniques in a non-game context. Companies create internal competitions to engage employees in a healthy "race" and incorporate scores, levels, and prizes, as extra motivation. "
So, a very simple example would be programmes like 'employee of the month', where the 'winner' might get some sort of a gift hamper or a bonus incentive.
Or it could be that an employee may get a certificate after receiving training for a specific skillset, or course.
Working around important psychological principles of recognition, sense of competition, and reward, gamification motivates one to work harder and expand one's horizons, thus increasing employee engagement.
To put it simply, 'gamification is a simple strategy of applying game-oriented thinking to various non-game applications', as summed up by Sergey Cujba, head and sales of marketing of RaccoonGang.com. Certificates, gift hampers, badges, leader-boards and awards are some common, minor, simple ways gamification seeps into our day-to-day professional lives without even us realizing it.
Games for the Customer:
Companies, especially the ones concerned with sales and customers have also often used gamification as a way to retain their customers. Sergey Cujba gives the examples of how 'Coca-cola integrated the element of game design back in 2006, encouraging consumers to collect their loyalty points and get rewarded with exciting prizes. They integrated gamification as part of their popular 'My Coke Rewards' campaign and they ultimately retained around 20m lifetime members eventually.'
Gamification is so deep seated into our daily lives at this point, as we saw earlier that we don't even realise it. When an app or a website 'congratulates' us through pop up boxes and celebratory sounding notifications, when we click on a tab, or renew/get a subscription, they are essentially gamifying our experiences. Now we know what brands do!
But is there any other gamification could be used? The next bit is especially interesting for recruiters.
Taking Away the Burden of Assessment:
An article on Toolbox.com by Dr. Mathew Neale tells us about the potential of gamification in the traditional hiring process:
"When we think of the hiring process, we often picture all how candidates have to generate interest from potential employers – by capturing their attention with an impressive resume or making a good first impression in an interview. But as these traditional hiring methods give way to data-driven forms of recruitment and assessment, employers should also be thinking of ways to engage candidates by giving them tests and other tasks that will provide concrete data on their abilities and fit for a position."
The article further tells us how gamification in the hiring process can be used to 'increase confidence and performance'. The various assessment tests could be gamified, citing an example, the article goes on:
"One of the biggest advantages of gamified hiring is its predictive power – games can be constructed to accurately reflect specific elements of a job and criteria employers are looking for, which means candidates' performance is an indicator of how they would perform on the job. For example, Criteria's Emotify is an ability-based measure of emotional intelligence that assesses a candidate's ability to accurately perceive and understand emotions. It's useful for performance in roles where interpersonal interaction is important – for example, managing people, dealing with customers. Considering the amount of time and expense associated with hiring – as well as the disruption caused when companies discover that new employees aren't a good fit – it's vital to have a reliable picture of what companies can expect when applicants become employees."
This in turn can also help candidates be prepared about the demands and expectations from a job without the usual sense of burden.
The same article also tells us how "it isn't enough to evaluate candidates with cognitive tests alone. These tests also have to keep people engaged, as this will provide a more accurate picture of their capabilities (nobody is at their best when taking a perfunctory and boring multiple-choice test)." Moreover, these tell the manager how a candidate is likely to approach a task, based on how they approach the gamified version. The catch here is that the gamification should not only be relevant and fun but should also actually measure the relevant traits and skills.
As with anything, there's a limit to the extent gamification works. Further, the way it is implemented and constructed makes a difference. While thinking of gamifying any process, be it an assessment test, training or day-day to company activities, one needs to be careful that:
Employees/candidates/trainees/customers don't feel that they are not being taken seriously.
The gamification is relevantly done, for an appropriate matter.
The goals, system and criteria for rewards/recognition, and the rules are clearly communicated. Moreover, the purpose of gamifying should also be made clear.
The companies keep updating the incentives, and most importantly, one doesn't overdo it. As Pavlou mentions, gamified badges and rewards can lose their appeal over time, and everyone might not be interested in participating all the time. It is thus important to strike a balance, and know when to use gamification and when to use a more traditional methodology.