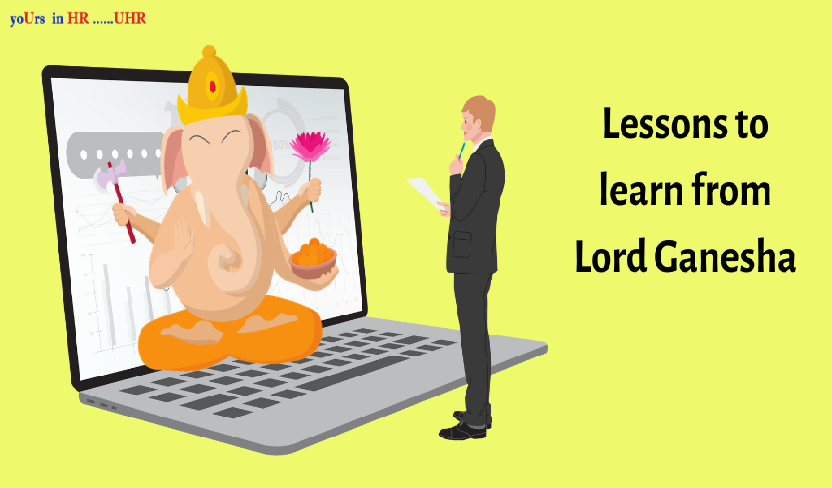 As Ganesh Chaturthi sets in, we are reminded about the auspiciousness that surrounds this festival, and the significance Lord Ganesha has in the day-to-day life. Lord Ganesha can also teach some life lessons that can well be applied into the professional space as well.
Listen more, listen well: Lord Ganesha with just his way of being teaches us the value of great listening skills. The elephantine ears represent the ability and keenness to listen to the nuances of what the other person has to say. Good listening skills ensure that we are paying attention, whether we are listening to a client, listening to a colleague in a meeting or listening to a friend. Paying attention, and listening for the sake of listening, and not merely for the sake of responding can lead to the other person feeling truly heard, and in turn lead to a fruitful collaboration.
Obstacles shall be removed: The dukh harta, sukh karta role of lord Ganesha is well-known. We can recall this in our own dealings. Any obstacle or road-block that we encounter in problem-solving or in a project, is an opportunity to work around the very obstacle or road-block. With a trust that any obstacle that we may come across will be removed, we can work on it or around it calmly. As Stoicism teachings often put it: 'Obstacle is the Way'. The obstacle is the opportunity to work on something in a better way. It is the growth-mindset that we hear about all the time.
Wisdom and abundance: The famous lore about a young Ganesha and Kartikeya showcases the wisdom and a feeling of abundance that our modak-loving lord represents. When asked to make a round of the world by parents Shiva and Parvati, Kartikeya went for a round of the earth. Ganesha simply started to make rounds around his parents, saying that they are his world. This mindset not only represents wisdom, cleverness but also a sense of abundance, and feeling grateful and happy about what you have. No wonder Ganpati is also associated with his jolly nature!
Beginnings are sweet: The sweet modak which lord Ganesha loves, along with him being the God of beginnings is a reminder that beginning something is sweet enough. Rather than feeling daunted about starting a project from the scratch, or opening a new company, or adopting a new way of thinking, one would do well if one remembered that something well begun is a battle half won. Why think of it as a battle even? Why not think of it as being on our way to acquiring the sweet rewards of the modak?
As Ganesh Chaturthi sets in, team UHR would like to wish everyone abundance of wisdom, sweetness, and success in all their endeavours. Here's to auspicious beginnings, a wise journey and jolly results!