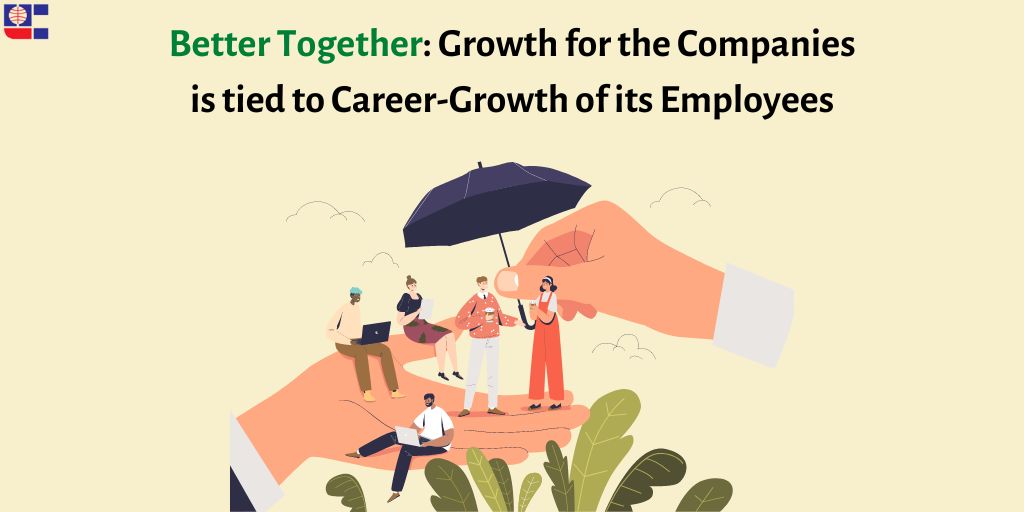 Thinking about career growth is one of the favourite pass-times, it seems.
We have thought about it in the middle of a meeting, or when we were having a quiet moment in the office, or maybe when we were on a holiday, all happy and relaxed. Suddenly, muscles go tense, and the mind goes racing. Sometimes, these thoughts act as motivating factors, the 'positive' stress that propels us to think ahead.
Individuals think about career growth a lot.
It's time companies think about it too. Thinking about career growth shouldn't just be a concern of the individuals. Companies can benefit a lot by sharing this concern. Yes! Companies can benefit from thinking about the career growth of their employees! How so? Let us delve into it quickly.
The first benefit is right there in our introduction! Individuals think about their career growth a lot. When the company they are working for is genuinely concerned about it as well, it can motivate them to stay. Talk about retaining talent! When companies show interest in helping their employees advance in their careers, it attracts more candidates, because of course, people like to work at places where they see a possibility of concrete growth on paper.
Secondly, companies can reduce their talent acquisition costs by thinking about the career growth of their employees. An employee who sees a career growth while staying at the company means that the company would be able to hire internally. Hiring internally means cutting down on sourcing and onboarding costs. And think of all the time that could be saved on background checks and references.
Thirdly, companies can improve their employee engagement when they think about the career growth of their employees. Employees who know there is a scope to grow professionally within the walls of the company, that there is a chance that they will get an opportunity any moment, are naturally more likely to engage with their work. When the employees know that what they are working at is nota dead-end job, it is likely to increase their motivation and engagement levels. They can attach more meaning to their work and to the company, because they know it is indeed leading them somewhere, that is, it's not a dead-end job.
So, what can companies and employers do to implement this idea of showing interest in their employee's career growth?
Think which positions and skill gaps are hard to fill in the company. Talk to the employees about their goals. A few conversations later, it should be possible to align the two, and realise the kind of opportunities the company can offer so that those hard to fill positions and skill gaps are no longer that hard to fill.
Opportunities can range from digital learning, workshops and seminars, sponsored L&D opportunities, shadowing positions and so on.
Now, companies may or may not be able to offer everything to everyone, and even if they do, there's still a chance that the employee might have different priorities and choices.
That doesn't mean companies should only and only think about offering career growth opportunities to those who would promise to stay, or to those who would directly, most certainly, be helpful to the company in some way. Benevolently given career growth opportunities to employees ensure a good word of mouth of the company, a good employer brand, and a chance that someone might come back as a boomerang employee!